PRODUCTION SITES, OUR BRANDS & CORE FIGURES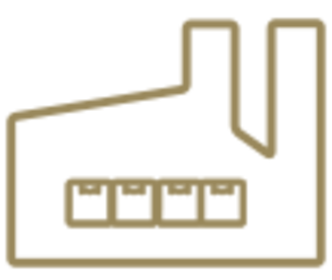 The beating heart of Hamlet lies in Vrasene. The group's activities are managed from this location. This is where the quality department, packaging processing, customer service and the R&D department are located.
Hamlet also has its own logistics centre.
This logistics centre measures 10,000 square metres and offers space for 9,500 pallets. We use our own refrigerated trucks to transport goods in Belgium and the Netherlands. For transport to other neighbouring countries Hamlet cooperates with certified partners.
In addition, Hamlet owns 2 production facilities with a daily production of up to 25 tons of chocolate. A third production location is under construction. All production facilities are committed to quality. Every single day a team works on the development of new products. Continuous training and investments in ultra-modern machinery ensure our companies lead the field.
Pralinart
This facility produces the various ranges of chocolates. Traditional, marketable and delicious fillings are made in the kitchens. Every day up to 10 tons of small, delicious artworks are produced here.
A & A chocolaterie
This facility, by the E17 motorway, produces our figurines with hazelnut filling and decorated chocolate figurines. As you drive by, you are sure to spot the huge chocolate tanks. This facility also accommodates the packaging department for numerous gift wraps and displays. Every day, 15 tons of chocolate are processed to produce artistic delicacies here.
Royal Chocolates
At the production unit 'Royal Chocolates', the different varieties of chocolate thins are being produced. This unique and patented delicacy is produced in a fully automated way. The production line spits out no less than 5200 chocolate thins per minute. This equals an annual capacity of 7700 tons of Belgian chocolate.
Pralinart II
This production site opened his doors in the middle op 2021. The jewel of our group. Every day 15 tons of delicious chocolates in various assortments are produced here.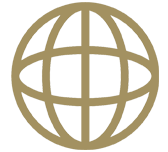 CORE FIGURES
Hamlet is active in 110 countries. Hamlet enjoys the confidence of the most important retailers in Europe, Asia, Oceania, and the Americas. You will find our delicious products all over the globe, sometimes where you least expect them. Needless to say, this this makes us extremely proud! Hamlet has developed into a reliable and solid partner, nationwide.
Thanks to a vast team of highly motivated and passionate employees, people around the world can enjoy our delicious products!